I am no horology expert, as a matter of fact, I am learning as I write. On social media, I would call these "reviews" but the truth is, this "Take A Look At" series is just to shine a light on watches that people may have overlooked. For me, microbrands are something that I have neglected for a long time. To redeem myself, I will be starting at one of the most popular microbrand of all time, Halios.
Watch I.D
Model: Seaforth
Diameter: 41 mm
Calibre: Miyota 90S5 automatic movements
Power Reserve: 40 hours
Winding: automatic
Retail Price: ~ $675 USD
A Gentleman's Take
The main reason why I decided to talk about Seaforth is that it, in my opinion, is the most unique watch from their collection. Others like Tropik and Delfin are fine but not something that caught my eyes.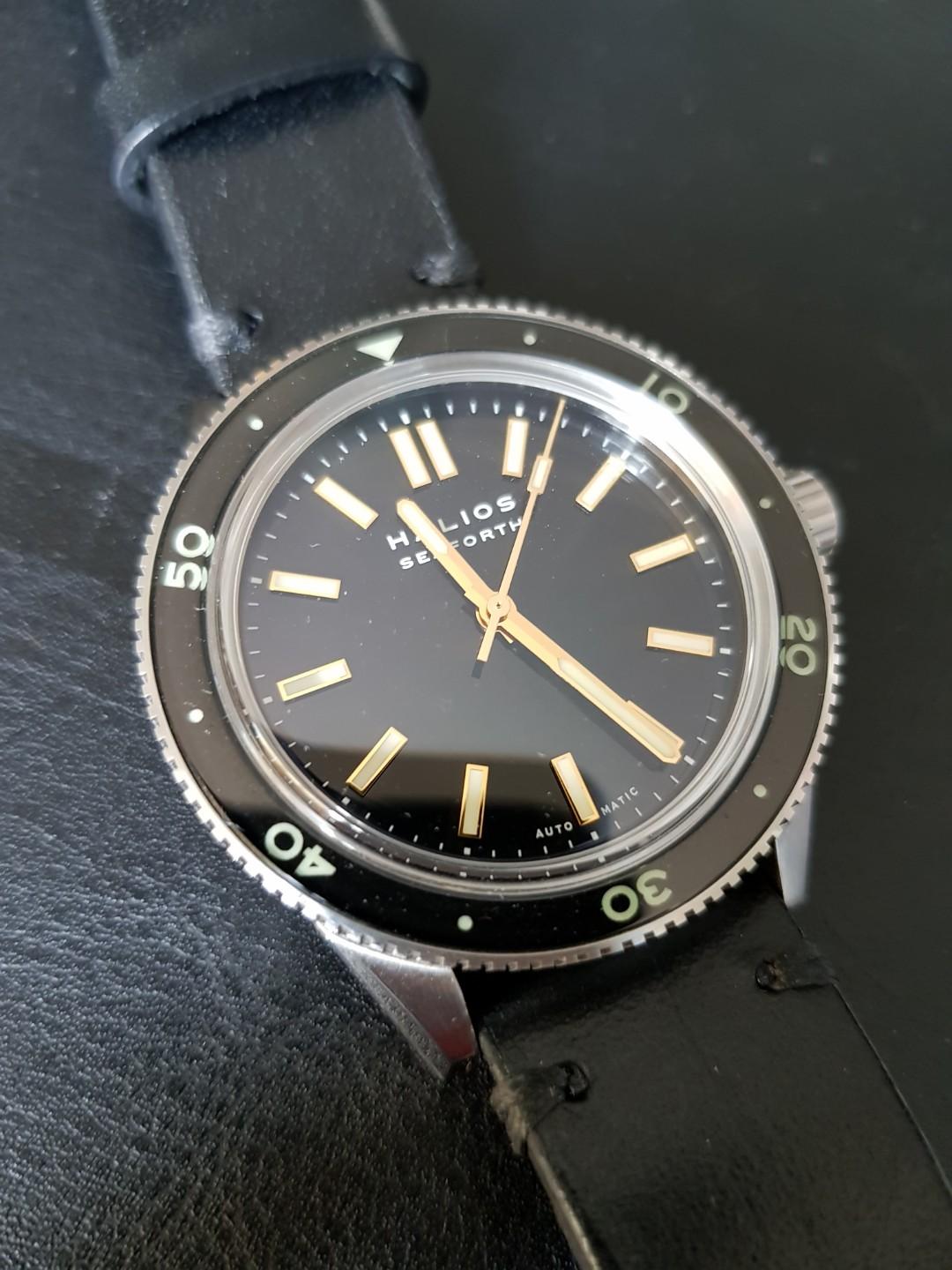 Looking at the Seaforth with bezel, it immediately reminded me of Fifty Fathoms from Blancpain. The last launch of Seaforth, Halios put out 4 different versions of it, 3 with bezels one without and each with different dial designs. Case diameter is sitting at a comfortable 41mm, close to my ideal 42mm but who cares about that 1mm? It is big enough for it to feel sturdy and solid but not too chunky like a Panerai.
Lugs are both brushed and polished which is S-T-U-N-N-I-N-G! This added some fine details and contrasts to a traditionally rugged diver's watch. Dial slightly resembles that on Tropik's with thick markers on it. Nothing fancy, just a clean looking dial, walking on that minimalistic path.
As mentioned earlier, the black Seaforth is basically Fifty Fathoms lost twin. For anyone that is looking for a replacement for Fifty Fathoms, here you go, and for those that are looking for a high quality/low price diving watch, Halios Seaforth is here for you.
---
Don't forget to follow Gentleman Pursuits on social media to stay up-to-date:
Facebook: Gentleman Pursuits
Instagram: @gentlemanpursuits
Twitter: @GMPursuits
Podcast: Gentleman Pursuits
Support the website on Patreon if you like it!
Click here to browse more of our articles!