I want to begin by saying this, there is a reason why I have not done a "Top 5 best whiskies" or "Must try whiskies before the age of 25" or anything close to that for a reason. The reason being all these recommendations at their best are just my stupid opinion and everyone has a COMPLETELY different starting point.
Even though the taste is totally subjective and a lot of people may have strong opinions towards what I am about to recommend, I still feel like writing a guide of sorts for beginners to reference, because I was once a lost man in the sea of whiskies.
So here it is, my top 10 whiskies for beginners.
1. Monkey Shoulder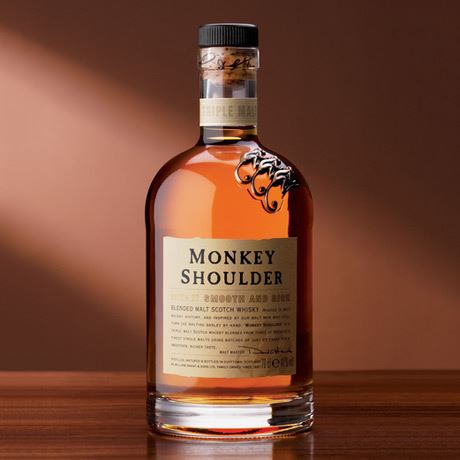 Monkey Shoulder is something spectacular, the main reason why I put this at the top of my list because it is really pleasant and easy to taste which, you can really taste the sweetness of the dram. It is also citrusy, something close to apricot I would say and a hint of vanilla which really gives it an extra sweetness. Overall, really fruity and sweet. I would recommend this to people that like big and rich flavours that are easy to detect.
If you are a heavy coffee drinker that is used to heavy and bold flavours, this may bore you a little. Nonetheless, this is still a really good starting point/gateway for beginners.
2. Buffalo Trace
I was torn between Jim Beam and Buffalo Trace but I chose Trace at last and here is why. Buffalo Trace has a really complex taste to it, complex as in it is layered with a lot of different notes. At the nose, you are getting a hint of cherry but drinking it suggests something completely different. The dram contains a coffee, dark chocolate-y note when you taste it but at the same time, you can also taste the honey sitting at the back.
Sweet, bitter and aromatic, what more do you want?
As mentioned before, Money Shoulder may not be the ideal starting point for heavy coffee drinkers, but Buffalo Trace on the other hand, due to its strong and intricate taste, and is spicy to a certain extent, this may be a better start for you coffeeheads.
3. Yoichi Single Malt
This is by far my favourite Japanese whisky and I figure it may also be a great introduction to the Japanese whisky world! One of the main reason why I recommend this is because it is comparatively smoother. Although NIKKA is known to have a slightly spicier taste than whiskies from Suntory, it still is pretty smooth. Yoichi has a woody and smokey taste to it, you can also taste toffee apple, slightly less fruity and citrusy than number 1 and 2 but is still a very welcoming dram. If you want to try something isn't overwhelmingly smokey and easy to stomach, Yoichi is perfect for you.
This is it! These are my top 3 whiskies for beginners to try, let me know what you think at the comments section down below
---
Don't forget to follow us on social media to stay up-to-date:
Facebook: Gentleman Pursuits
Instagram: @gentlemanpursuits
Twitter: @GMPursuits
Podcast: Gentleman Pursuits
Support the website on Patreon if you like it!
Click here to browse more of our articles!